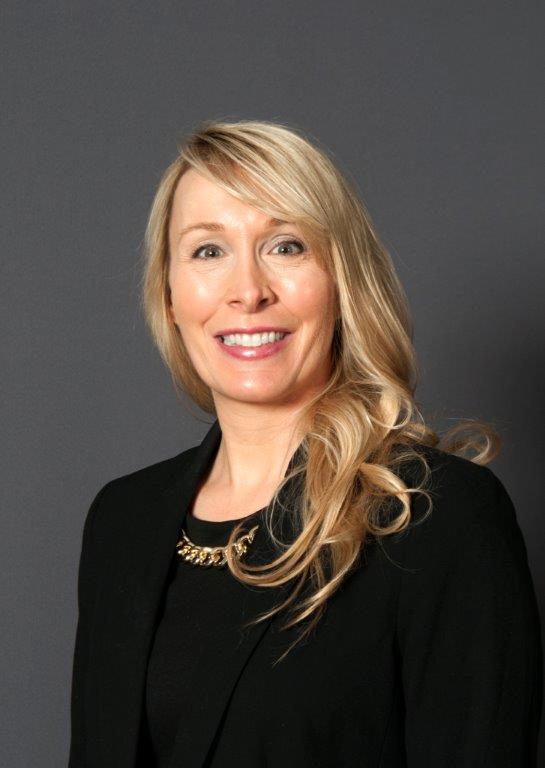 Jennifer L. Trilk, Ph.D.
Dr. Jennifer Trilk, PhD, FACSM
Role: EIMG® Program Director
Jennifer Trilk, PhD, FACSM, is an Associate Professor at University of South Carolina School of Medicine Greenville and Director of the Lifestyle Medicine Core Curriculum and Lifestyle Medicine Distinction Track (e.g. medical student training in nutrition, physical activity/exercise, behavior change, student/patient self-care, and resiliency to prevent and treat the nation's top chronic diseases such as obesity, type 2 diabetes, cardiovascular disease and various forms of cancer). Dr. Trilk also is Co-Founder and Co-Director of the Lifestyle Medicine Education Collaborative (LMEd), which provides leadership, guidance and resources to medical schools across the globe. Dr. Trilk has received national recognition by the Association of American Medical Colleges (Press Release 2017; Press Release 2018), the U.S. News and World Report, Chicago Tribune, CNN, among others, and she has been showcased internationally as an invited adjunct professor at the Università degli Studi del Piemonte Orientale (UPO) medical school in Novara, Italy. In 2017, Dr. Trilk presented at the Lifestyle Medicine congressional briefing on Capitol Hill, in 2014 was awarded the U.S. President's Council on Fitness, Sports and Nutrition Community Leadership Award, and in 2013 was an invited speaker for Bipartisan Policy Center: "Teaching Nutrition and Physical Activity in Medical School: Training Doctors for Prevention-Oriented Care." Dr. Trilk completed her post-doctoral fellowship at the University of South Carolina Arnold School of Public Health and earned her PhD in exercise physiology from the University of Georgia. She is a Fellow of the third class of the Aspen Global Leadership Network's Health Innovators Fellowship Program and is also a Fellow of the American College of Sports Medicine. Dr. Trilk's current research is evaluating the effects of exercise as a therapeutic intervention for cardiorespiratory and metabolic fitness, body composition, and psychosocial health in multiple clinical populations including survivors of cancer and spinal cord injury. (See hyperlinks for more information.)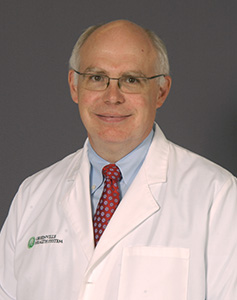 Peter Tilkemeier, MD
Dr. Peter Tilkemeier, MD
Role: EIMG® Chief Medical Officer
Dr. Tilkemeier is the Chair of Medicine at Prisma Health  and a Professor at the University of South Carolina School of Medicine Greenville and the Clemson University School of Health Research. He joined Prisma Health in 2015 after 25 years as a cardiologist and administrative leader in the Brown University program. He has numerous publications in the areas of exercise and behavioral change and is a strong supporter of the Exercise is Medicine concept, development, and implementation. He serves an EIMG® Advisory Board member and can provide valuable input regarding the importance and role of physician champions in all phases and aspects of EIMG® implementation.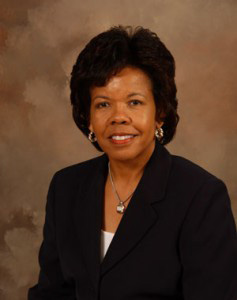 Brenda Thames, EdD
Dr. Brenda Thames, EdD
Role:
Brenda J. Thames, EdD, Health Sciences Center Executive Vice President and Provost, joined Prisma Health in 2007. In her current role, Dr. Thames is responsible for the leadership and strategic direction of all education and workforce development initiatives at Prisma Health through the Prisma Health Health Sciences Center. She works with local schools and regional colleges and universities to develop collaborative partnerships focused on advancing health care through improved and expanded opportunities for current and future health professionals. Prior to joining Prisma Health, Dr. Thames served as associate dean for research and graduate studies in the College of Health, Education and Human Development at Clemson University. Dr. Thames serves on numerous boards and committees representing the voice of health care, particularly from education and workforce perspectives. She earned a bachelor's degree in home economics from Mississippi State University as well as a master's degree in guidance and counseling and a doctorate in vocational and technical education from Clemson University.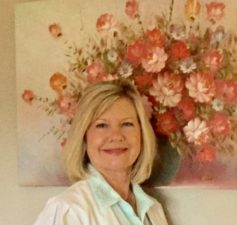 Mary Jane Rogers, BSN, RN
Mary Jane Rogers, BSN, RN
Role: EIMG® Provider Project Manager
Mary Jane is the Prisma Health Manager EHR Informatics and brings 40 years of experience in clinical nursing in the areas of: NICU, Obstetrics, Labor and Delivery, Pediatrics, Home Health, Case Management, Quality/Risk, Management/ Director and most recently for the past 7 years in Clinical Informatics. As manager of the Electronic Health Record Clinical Informatics Department for the Greenville Health System, Greenville, SC she and her team support 900 + physicians and 3600 + nurses and clinical staff in: clinical documentation design, regulatory compliance, project management, clinical analytics reporting and clinical content development in the EHR. She has helped to lead her organization in the past 4 years for Incentive programs such as: Meaningful Use and Physician Quality Reporting System, Accountable Care, Patient Centered Medical Home and The Joint Commission. Mary Jane has a passion for health prevention through exercise, nutrition and functional medicine. Seeing patients being proactive with their health is most important! Her working vision: To be creative, informed and compassionate in order to care for the patients, staff and customers we serve!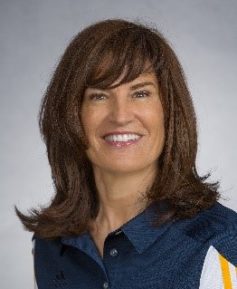 Robyn M. Sturh, MA, ACSM-RCEP
Robyn M. Sturh, MA, ACSM-RCEP
Role: Vice President, Exercise is Medicine®
Robyn Stuhr was appointed Vice President, Exercise is Medicine® (EIM) at the American College of Sports Medicine (ACSM) in October 2017. She previously served as Sports Medicine Program Director at UC San Diego Health, acting as liaison to the U.S. Olympic Committee Medical Network, and as Vice President of Academy at the American Council on Exercise. As exercise physiologist and administrative director, Robyn helped to create the first Women's Sports Medicine Center in the United States at Hospital for Special Surgery in New York, dedicated to the treatment of active and athletic women. She has 30 years of clinical and administrative experience in health care including: cardiac rehabilitation, business and occupational health, health promotion and sports medicine.  Robyn is certified by ACSM as a Registered Clinical Exercise Physiologist (RCEP), by the National Academy of Sports Medicine (NASM) as a Corrective Exercise Specialist (CES), and as a Bone Fit™ trained professional by Osteoporosis Canada.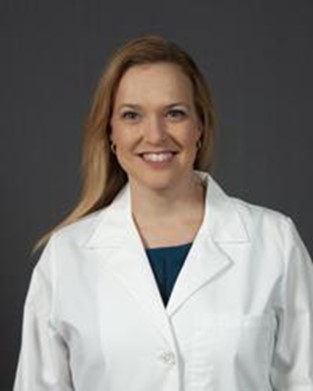 Phyllis MacGilvray, MD
Dr. Phyllis MacGilvray, MD
Role: EIMG® Co-Chief Medical Officer
Phyllis MacGilvray, MD, is an upstate native from Abbeville, SC. She received her medical degree from the Medical University of South Carolina, completed her residency at University of Vermont and is board certified by the American Board of Family Medicine. Dr. MacGilvray is currently the Chair of the Department of Family Medicine and is an Associate Professor with The University of South Carolina School of Medicine – Greenville. Dr. MacGilvray enjoys practicing full-scope family medicine including pediatrics, outpatient gynecology, and prenatal care at the Center for Family Medicine-Greenville. She strongly believes in the power of patient-centered primary care and frequently teaches her medical students and residents the following: "All patients have a unique story. The difference between a good doctor and a great doctor is how well you listen and truly understand each patient's unique story."