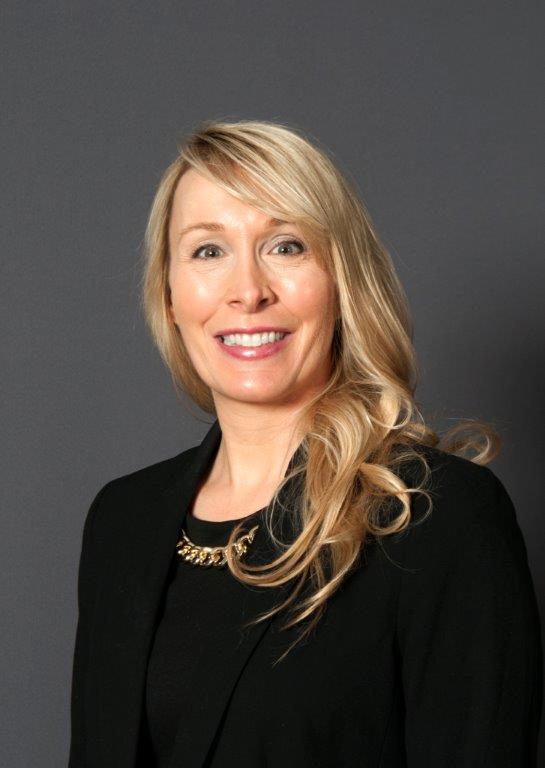 Jennifer L. Trilk, PhD, FACSM
Role: Principal Investigator
Jennifer Trilk, PhD, FACSM, is an Associate Professor at University of South Carolina School of Medicine Greenville and Director of the Lifestyle Medicine Core Curriculum and Lifestyle Medicine Distinction Track (e.g. medical student training in nutrition, physical activity/exercise, behavior change, student/patient self-care, and resiliency to prevent and treat the nation's top chronic diseases such as obesity, type 2 diabetes, cardiovascular disease and various forms of cancer). Dr. Trilk also is Co-Founder and Co-Director of the Lifestyle Medicine Education Collaborative (LMEd), which provides leadership, guidance and resources to medical schools across the globe. Dr. Trilk has received national recognition by the Association of American Medical Colleges (Press Release 2017; Press Release 2018), the U.S. News and World Report, Chicago Tribune, CNN, among others, and she has been showcased internationally as an invited adjunct professor at the Università degli Studi del Piemonte Orientale (UPO) medical school in Novara, Italy. In 2017, Dr. Trilk presented at the Lifestyle Medicine congressional briefing on Capitol Hill, in 2014 was awarded the U.S. President's Council on Fitness, Sports and Nutrition Community Leadership Award, and in 2013 was an invited speaker for Bipartisan Policy Center: "Teaching Nutrition and Physical Activity in Medical School: Training Doctors for Prevention-Oriented Care." Dr. Trilk completed her post-doctoral fellowship at the University of South Carolina Arnold School of Public Health and earned her PhD in exercise physiology from the University of Georgia. She is a Fellow of the third class of the Aspen Global Leadership Network's Health Innovators Fellowship Program and is also a Fellow of the American College of Sports Medicine. Dr. Trilk's current research is evaluating the effects of exercise as a therapeutic intervention for cardiorespiratory and metabolic fitness, body composition, and psychosocial health in multiple clinical populations including survivors of cancer and spinal cord injury. (See hyperlinks for more information.)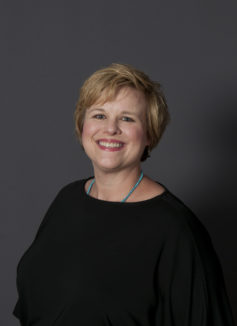 Ann Blair Kennedy, LMT, BCTMB, DrPH
Dr. Ann Blair Kennedy, LMT, BCTMB, DrPH
Role: Co-Investigator
Ann Blair Kennedy joined the faculty at the University of South Carolina School of Medicine Greenville as a Clinical Assistant Professor in May of 2017. She teaches in the Division of Behavioral, Social, and Population Health Sciences in the Department of Biomedical Sciences. She is also the Co-Director of the Greenville Health System Patient Engagement Studio. During her Postdoctoral Fellowship with Dr. Trilk's Human Performance Lab, she led the EIMG® Program Design Task Force in the creation of the exercise intervention and developed the Implementation Monitoring and Process evaluation plan for the project. She has published on the topics of physical activity, health promotion, and lifestyle medicine in several journals including the Journal of the American Medical Association, Current Sports Medicine Reports, and the American Journal of Lifestyle Medicine.
Dr. Kennedy's specific research interests include: patient and stakeholder engagement in research, stress and wellness particularly in families with children with special needs, behavioral change interventions, as well as implementation monitoring and process evaluation.
She is the recipient of an Arnold and Colonial Life Fellowships, the USC Dean's Award for Excellence in Leadership, and Outstanding Volunteer Chair for the American Massage Therapy Association. She is also the Executive Editor of the International Journal of Therapeutic Massage and Bodywork.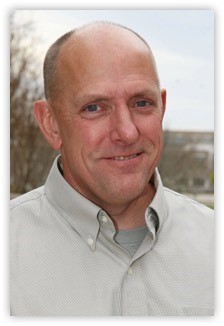 John Brooks, PhD
Dr. John Brooks, PhD
Role: Co-Investigator
Dr. Brooks is the Endowed Chair, SmartState Center for Effectiveness Research in Orthopaedics (CERortho). He is a health economist with a focus on estimating treatment effectiveness using observational healthcare databases. He has a Ph.D. in economics from the University of Michigan.
Dr. Brooks was a Service Fellow at the Agency for Healthcare Research and Quality and a Professor at the University of Iowa Colleges of Pharmacy and Public Health prior to coming to the University of South Carolina. He is presently the Director of Center for Effectiveness Research in Orthopaedics (CERortho) which is a collaborative effort between the University of South Carolina and the Greenville Hospital System to promote comparative effectiveness research (CER) in orthopaedic care.
His research focuses on tackling the theoretical and empirical issues surrounding CER. His research has been published in Health Services Research, Inquiry, Value in Health, Medical Care, Journal of Health Economics, Health Economics and Clinical Therapeutics.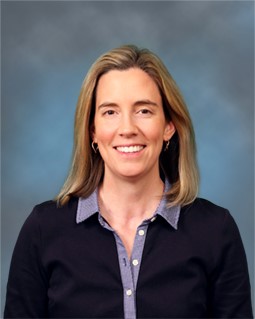 Carolina Rudisill, PhD, MSc
Dr. Carolina Rudisill, PhD, MSc
Role: Co-Investigator
Dr. Rudisill is a health economist who conducts applied research related to health behaviors. She examines individual decision-making regarding health-related behaviors, in particular treatment choices and preventative behaviors in the face of risk such as using financial incentives with patients in primary care and prevention settings, seeing how risk perceptions impact vaccination uptake and understanding how people behave in the face of health-related risks such as avian flu. She is also interested in how economic evaluation can play a role in coverage decisions in health systems worldwide particularly when it comes to diabetes and obesity-related interventions such as bariatric surgery and weight loss programs.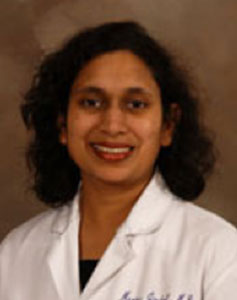 Meenu Jindal, MD
Dr. Meenu Jindal, MD
Role: Co-Investigator
Medical Director, Internal Medicine Clinic, Greenville Health System; Assistant Professor, Department of Internal Medicine; Residency Director
Dr. Jindal completed her chief resident and residency program in Internal Medicine at the Medical Center of Central Georgia, Mercer University School of Medicine, Macon, GA.
Since coming to the Greenville Health System, she had supervised the Residents' Internal Medicine clinic, helped write specialty specific objectives for various internal medicine residents' rotations to enrich the curriculum and to meet ACCGME requirements for Internal Medicine.
She also serves as Master Clinical Teacher, coach and mentor for Internal Medicine residents while assessing their curriculum milestones as per ACCGME requirements.  Dr. Jindal is a core faculty for medicine and society and clinical diagnosis and reasoning courses for medical students at University of South Carolina school of Medicine, Greenville as well as a leader of EMR education implementation in preclinical years for medical students.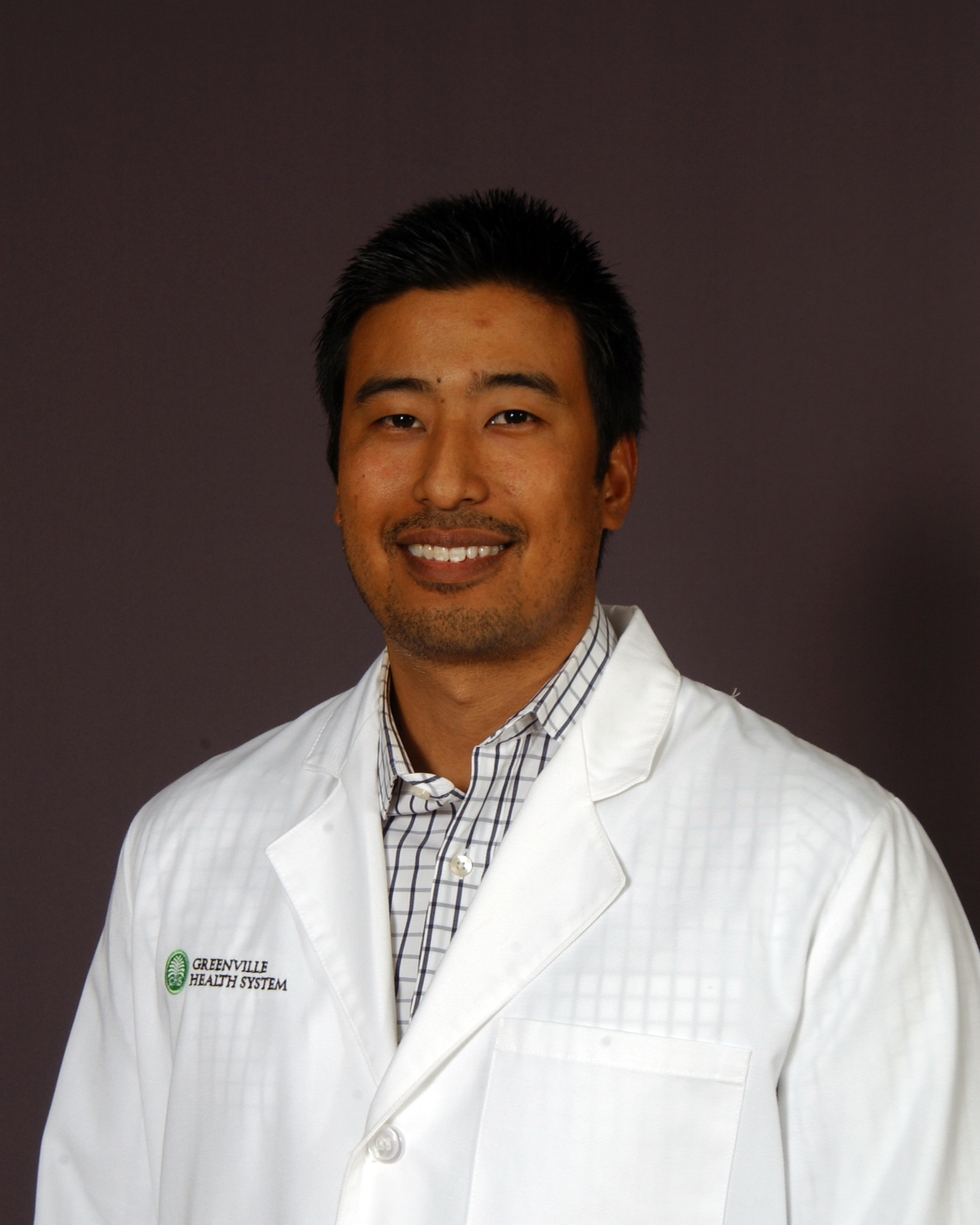 Robert Masocol
Dr. Robert Masocol, MD
Role: Co-Investigator
Dr. Robert Masocol is a board-certified family medicine physician who recently completed his residency training at Carilion Clinic in Roanoke, Virginia. He is originally from Rocklin, California (just outside Sacramento) and participated in a variety of sports and outdoor activities. He received his undergraduate degree in biological sciences at U.C. Irvine and an M.D. from Ross University School of Medicine. He completed a sports medicine fellowship at Greenville Health System/Steadman Hawkins Clinic of the Carolinas and subsequently joined as faculty at the Center for Family Medicine.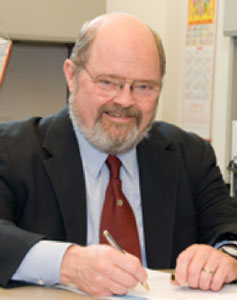 Steve Blair, BA, MS, PED
Dr. Steve Blair, BA, MS, PED
Role: Co-Investigator
Steven N. Blair is a Distinguished Professor Emeritus at the Arnold School of Public Health at the University of South Carolina. He is the recipient of three honorary doctoral degrees– from the Free University of Brussels, Belgium; Lander University, U.S.; and University of Bristol, UK. He has received awards from many professional associations, including the Population Science Research Award from the American Heart Association, the Stunkard Lifetime Achievement Award from The Obesity society, The Population Science and Public Health Award from the World Obesity Federation, and the U.S. Surgeon General's Medallion. He has published over 650 reports in the scientific literature, and is one of the most highly cited exercise scientists, with over 50,000 citations to his work and an h-Index of 105.