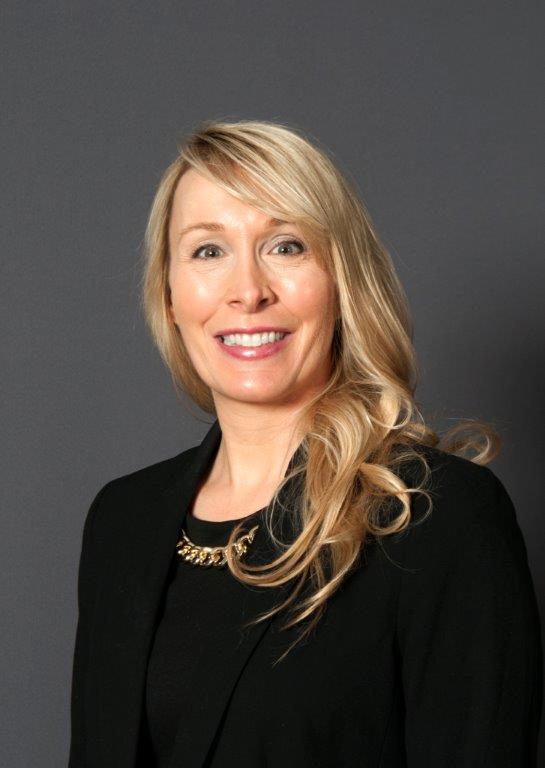 Jennifer L. Trilk, PhD, FACSM, DipACLM
Role: Principal Investigator
Jennifer Trilk, PhD, FACSM, DipACLM is a Professor at University of South Carolina School of Medicine Greenville and Director of the Lifestyle Medicine Core Curriculum which comprehensively trains medical students in nutrition, physical activity/exercise, behavior change, student/patient self-care, and resiliency to prevent and treat the nation's top chronic diseases such as obesity, type 2 diabetes, cardiovascular disease and various forms of cancer.
Dr. Trilk also directs the Lifestyle Medicine Education Curriculum (LMEd), which provides open-access LM curricula to medical schools across the globe. In 2019, LMEd was awarded the U.S. President's Council on Fitness, Sports and Nutrition Community Leadership Award, Dr. Trilk's second PCFSN award. She also founded and directs Exercise is Medicine Greenville®, a comprehensive 12-week medically-based exercise and lifestyle program for adults with chronic health conditions, and for which in 2019 she received the Exercise is Medicine Global Leadership Award from the American College of Sports Medicine. Both of these programs were recognized on September 28th, 2022 as part of the White House's national strategy for their Conference on Hunger, Nutrition, and Health.
Dr. Trilk has received national recognition by The Wall Street Journal, CNN, U.S. News and World Report, Chicago Tribune, Association of American Medical Colleges (Press Release 2017; Press Release 2018), and others. She also has been showcased internationally as an invited adjunct professor at the Università degli Studi del Piemonte Orientale (UPO) medical school in Novara, Italy in 2017, and recently at Tel Aviv Sackler Faculty School of Medicine, Israel in July 2022. She also is a frequent guest speaker for Physicians' Association for Nutrition out of Berlin, Germany.
In 2017, Dr. Trilk presented the rational for Lifestyle Medicine training in medical school at a congressional briefing on Capitol Hill in conjunction with the American College of Preventive Medicine, was awarded her first U.S. President's Council on Fitness, Sports and Nutrition Community Leadership Award in 2014, and in 2013 was an invited speaker for the Bipartisan Policy Center: "Teaching Nutrition and Physical Activity in Medical School: Training Doctors for Prevention-Oriented Care."
Dr. Trilk is a Fellow of the  American College of Sports Medicine, a Diplomate of the American College of Lifestyle Medicine, and a Fellow of the third class of the Aspen Global Leadership Network's Health Innovators Fellowship Program.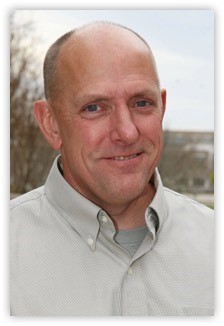 John Brooks, PhD
Role: Co-Investigator
Dr. Brooks is the Endowed Chair, SmartState Center for Effectiveness Research in Orthopaedics (CERortho). He is a health economist with a focus on estimating treatment effectiveness using observational healthcare databases. He has a Ph.D. in economics from the University of Michigan.
Dr. Brooks was a Service Fellow at the Agency for Healthcare Research and Quality and a Professor at the University of Iowa Colleges of Pharmacy and Public Health prior to coming to the University of South Carolina. He is presently the Director of Center for Effectiveness Research in Orthopaedics (CERortho) which is a collaborative effort between the University of South Carolina and the Greenville Hospital System to promote comparative effectiveness research (CER) in orthopaedic care.
His research focuses on tackling the theoretical and empirical issues surrounding CER. His research has been published in Health Services Research, Inquiry, Value in Health, Medical Care, Journal of Health Economics, Health Economics and Clinical Therapeutics.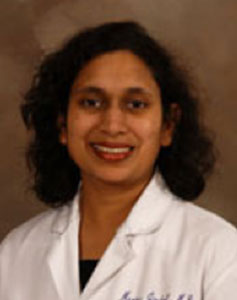 Meenu Jindal, MD
Role: Co-Investigator
Medical Director, Internal Medicine Clinic, Greenville Health System; Assistant Professor, Department of Internal Medicine; Residency Director
Dr. Jindal completed her chief resident and residency program in Internal Medicine at the Medical Center of Central Georgia, Mercer University School of Medicine, Macon, GA.
Since coming to the Greenville Health System, she had supervised the Residents' Internal Medicine clinic, helped write specialty specific objectives for various internal medicine residents' rotations to enrich the curriculum and to meet ACCGME requirements for Internal Medicine.
She also serves as Master Clinical Teacher, coach and mentor for Internal Medicine residents while assessing their curriculum milestones as per ACCGME requirements. Dr. Jindal is a core faculty for medicine and society and clinical diagnosis and reasoning courses for medical students at University of South Carolina school of Medicine, Greenville as well as a leader of EMR education implementation in preclinical years for medical students.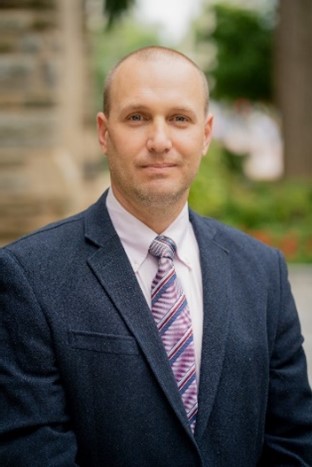 Mark Stoutenberg, PhD, MSPH
Role: Co-Investigator
Mark Stoutenberg, PhD, MSPH is an Associate Professor in the College of Public Health at Temple University. Dr. Stoutenberg originally hails from Calgary, Alberta, Canada, moving to the United States to pursue a PhD in Exercise Physiology (2008) and Master of Science in Public Health (2011) from the University of Miami. Dr. Stoutenberg first worked as a Research Assistant Professor in the Department of Public Health Sciences at the University of Miami Miller School of Medicine (2008-2017), where he served on the national lead team of a multi-site, randomized control trial examining the augmentation of substance use treatment with exercise training programs. His research also included work involving breast cancer survivors, community-based lifestyle modification programs, and low-income Hispanic patients at community health centers throughout South Florida.
Dr. Stoutenberg moved on to serve as the inaugural Program Director of a Master of Public Health (MPH) program at the University of Tennessee at Chattanooga (2017-20), overseeing all aspects of the program development, including academic programming, initial accreditation, and formation of community partnerships. In this role, Dr. Stoutenberg worked closely with the Chattanooga-Hamilton County Health Department, the Tennessee Department of Health, and several local health-related organizations (YMCAs of Chattanooga, Chattanooga Area Food Bank, American Heart Association). Over the past three years at Temple University (2020-present), Dr. Stoutenberg has engaged in research examining clinic-community linkages through an implementation science lens, identifying how health systems can better connect patients to existing community resources to increase physical activity levels, improve dietary habits, and reduce the incidence of obesity and chronic disease, with a specific focus on enhancing clinical-community linkages in populations experiencing racial, ethnic, or geographic disparities.